Algonquin March Break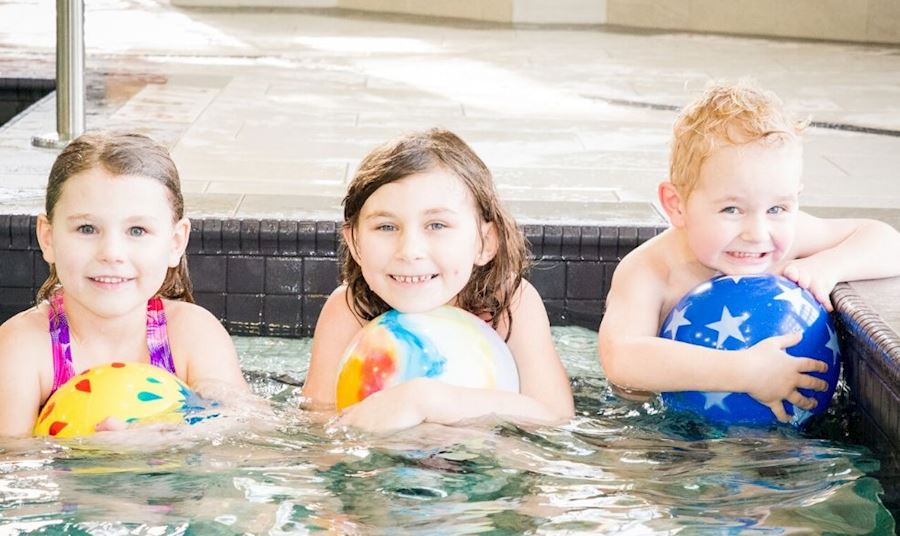 Getaway with the family this March Break and join in on all the fun the Algonquin Resort has to offer!
With weekend and weekday packages available from February 28th until March 19th, we've got you covered no matter when your March Break happens. If you're a CAA member then you can also take advantage of our special CAA rate.
Two-nights accommodation (up to 2 adults and 2 kids)
Two Buffet Breakfasts (for 2 Adults & 2 Kids)
A welcome gift for the kids
Organized Kids Activities & Crafts
Complimentary WiFi and parking
Cookies & Hot Chocolate in the lobby on arrival
Games in the gallery at leisure
Indoor Pool & three-story water slide
Family Dance Party Saturday night
In addition to all the amazing inclusions on our March Break packages, we also have some unbelievable vendors assisting in the festivities this year.
Cherry Brook Zoo - The Cherry Brook Zoo is a community attraction for all ages, dedicated to conservation, animal enrichment, education and recreation, through the protection and exhibition of animals, plants and their habitats.
Zap Magic - With over 20 years of experience, Mr. Zapz (Kurt Fuerniss) is a Magician & International Award Winning Balloon Artist. Specializing in family-themed entertainment, the show is very interactive and allows for a lot of participation by the audience. Also, with thousands of performances throughout New Brunswick and beyond, he has brought mystery and laughter to children and adults alike. Bright, Colourful, Mystifying, just plain FUN. Every performance is simply unforgettable!
Spears Fishing (Lobster Show) - Spears' Fishing & Charter located in St. Andrews, N.B. is a locally owned family business operated by Captain Jamie Spear and wife Allisan Spear who operate their boat the Jeremy & Jaden as a year-round fishing vessel & passenger boat. Locals to the area, Jamie & Allisan with their boat the Jeremy & Jaden fish lobster, scallops, halibut and herring.
During the months of May to October the Spear's sell and supply their fresh in-season product to local markets, restaurants and consumers. During the months of August to October Jamie & Allisan operate Jeremy & Jaden as a passenger boat. Offering a variety of different activities so that no experience is ever the same.
Halifax Mermaids - Halifax Mermaids is a division of parent company Canadian Mermaids. The Halifax Mermaids provide edutainment for people of all ages, using mermaids with high-quality realistic tails. The Halifax Mermaids believe in the power of imagination as a learning and healthy development tool. Our goal is to provide clients with a lasting experience that helps them nurture their inner child while also learning about the world around them.
Ground Zero Laser Tag - We are the Laser Tag Pros, any event, WE'VE GOT YOU COVERED! We put you through the ropes of competition with highly trained Field Marshall's. We have taken our many years of planning and executing major events and brought that knowledge to your home, community hall, school and more. You have never experienced laser tag like the way we do it. If you haven't played laser tag with us yet, then you don't know what you're missing.
Sunbury Shores - Sunbury Shores Arts & Nature Centre is all about the connections between art and nature. Our beautiful location and facilities create a unique opportunity for artists and families.
Huntsman Aquarium - At Huntsman we strive to deliver the highest quality marine research and educational programs, engage the community in our efforts, inspire stewardship, and encourage sustainment of the marine environment and economy.
Turtle Shores - Need a step-on bus tour guide? Or a passionate biologist for your next beach walk? Genny Simard is eager to share her experience and stories about the region she fell in love with.