Golf Season 2020, Uncertainty To Perfection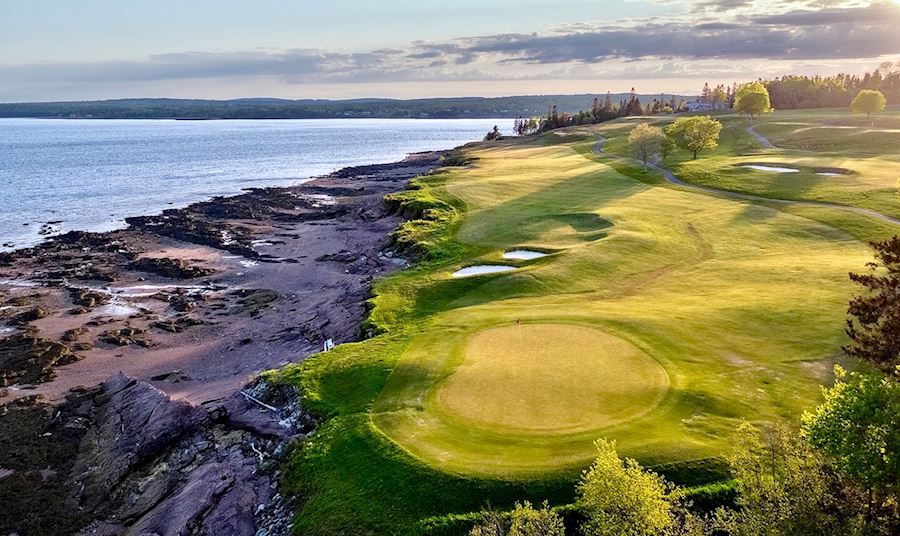 Walking the fairways in February we knew the golf course was going to be good out of the gate. Talks of opening early April put a pep in all of our steps… then things went sideways in a big way at the end of March and took the wind out of our sails for a short while. A month of pure uncertainties all around us made us realize that golf could be a silver lining to this crazy year.
Greens rolling like pool tables....waves crashing off our shorelines....combined with a spectacular redesign by one of Canada's best golf course designers, Rod Whitman, makes for a spectacular golf experience! Rave reviews from our golfers tell us that this is how The Algonquin Golf Course should look and play… mission accomplished Mr. Whitman!
Whether you are looking for a challenging yet perfectly manicured golf course or want to fill up your memory card with stunning pictures, The Algonquin Golf Course ranked in the top 100 courses in Canada by SCOREGolf 2020, and is the perfect course for golfers of all levels.
For an amazing day on the links and a historic night at our iconic Algonquin Resort, book our stay & play package. A quick dip in the pool with an afternoon cocktail after your round of golf, followed by a ghost tour and an evening around the fire pit… it doesn't get any better!
To book this amazing experience visit www.algonquinresort.com/packages/golf-stay-play