Q&A with Zach Rodrigue, Director of Golf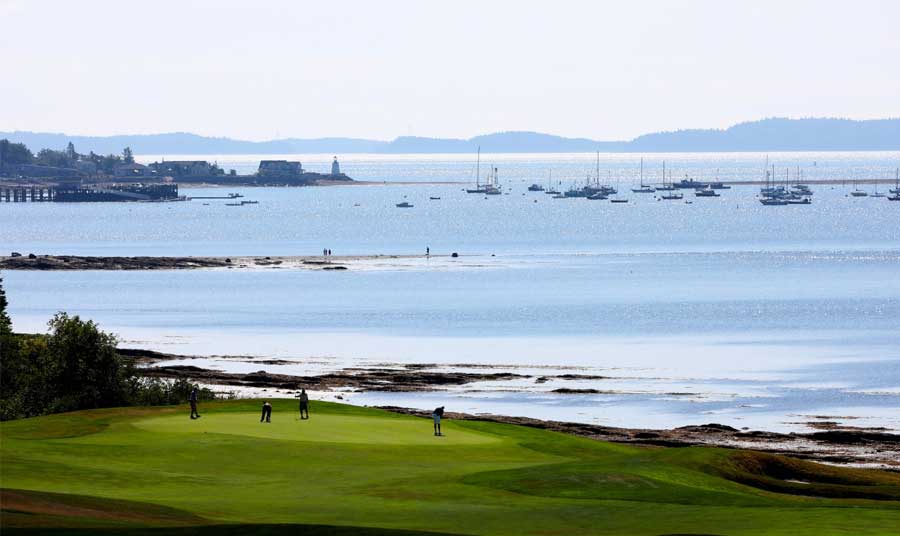 The Algonquin Golf Course welcomes home an old friend as our new Director of Golf – Zach Rodrigue. Zach became a CPGA Pro earning his status at the Algonquin over a decade ago and he has found his way home to St. Andrews, to leave his mark in the history books of the Algonquin.
Question: Zach, you have worked across Canada at some stunning courses. What makes this move for you so exciting?
I began my PGA of Canada career at the Algonquin, and it's where I met my wonderful spouse, Heather. I was in awe of the resort and the town of St Andrews when I arrived for the first time a decade ago and 10 years later, the goosebumps are still there.
Question: Maritime golf tourism is so desirable right now for destination players. What is your secret to make the Algonquin one of the top golf destinations in the Maritimes?
There is no great secret to making a top golf destination however we have all the components of a world class golf resort. The key in my opinion is to showcase what we have to offer through social media and marketing campaigns as well as making sure that our service levels exceed our golfers' expectations.
Question: How do you plan to differentiate the Algonquin golf experience and invigorate the skilled golfer, while creating the joy of play in the resort player?
The redesign of the golf course has done most of the work. The course is set up to please all golf skill levels. We have generous fairways and relatively modest undulations on the greens which will accommodate the resort player, while the skilled player can certainly run into challenges on this golf course. Having some great value add-ons for our resort guests such as 9 & dine options where golfers can enjoy a round of 9 holes followed by a great meal on our patio. Evening golf at the Algonquin is like none other... a sunset on the Passamaquoddy bay while golfing non-peak times is surely an experience our resort golfers will never forget.
Question: What does this role mean to you?
This role means everything to my career. I had set my long-term goal that I would be a director of golf at a high-end golf resort in 10-15 years. I'm proud to say I've achieved this personal goal of mine in the timeframe that I had outlined 10 years ago. Obviously a very satisfying goal to accomplish.
Question: Historically the 12th hole has been the signature hole for the course, but now that all the renovations are complete, Rod Whitman has indicated he has now designed possibly 5 signature experiences for players. Do you agree with Rod Whitman?
The vision of Whitman is un-matched and I absolutely agree with him. Our entire closing nine is phenomenal with views of the Passamaquoddy Bay and the town of St Andrews. The 12th hole has a very special place in my heart due to my only ever hole in one, on that hole back in 2011.
Question: Where does your love of golf come from?
My grandfather bought me my first set of clubs and membership, so I would give him credit of getting me into golf. Tiger Woods played a significant role in making golf cool, which is fairly important when being a kid. My parents were also extremely supportive of my passion for golf.
Welcome home, Zach.