Algonquin 2020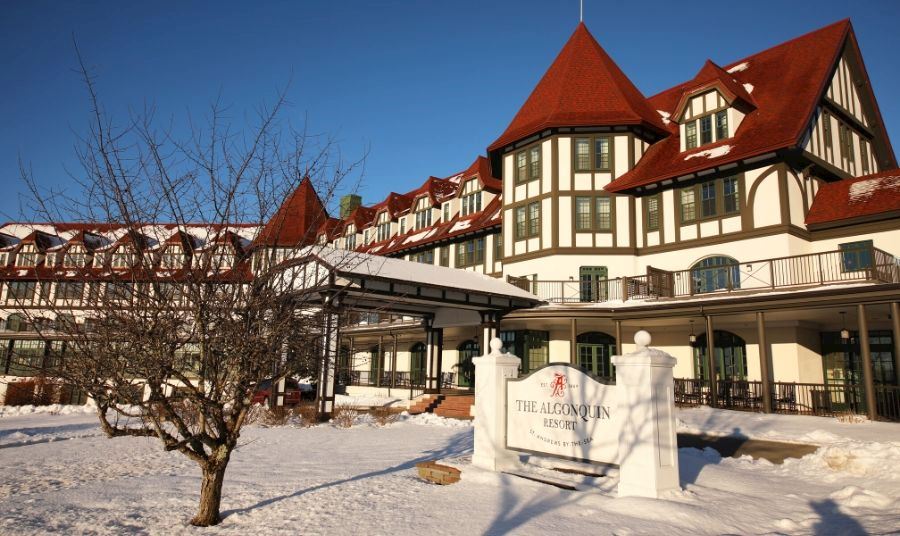 The new year is upon us and on behalf of the entire Algonquin Resort – Autograph Collection family we want to thank you for an amazing 2019 and we look forward to seeing you again in 2020.
In 2019 we celebrated our beautiful 130-year-old property, and we thank you for making the 130th year of the Algonquin one to remember. Our property is a special place and it is because of every guest, associate and partner of ours that each has their own story. As those stories overlap and intertwine they enrich our history even further. Your memories of 2019 enriched the Algonquin Resort's history that much more and we are excited to embark into 2020 together.
We have so much to look forward to in 2020 and with so much going on we know there will be something for you and your loved ones to enjoy!
Upcoming events for 2020 are:
Laugh Out Loud Fridays and Saturdays with Yuk Yuks
Laugh your way into the weekend with Yuk Yuk's! Join us for a barrel of laughs featuring some of the most hilarious comedians around.
January 17th & 18th featuring Sophie Buddle and opening comedian Andrew Vaughan
February 21st & 22nd
March 27th & 28th
April 17th & 18th
Valentine's Day at the Algonquin Resort
Celebrate love this Valentine's Day by making memories during a romantic getaway to Algonquin Resort for February 14th. Chef will be creating an extra special 4-course menu at Braxton's which is sure to have you feeling the love!
March Break
Getaway with the family this March Break and join the fun at the Algonquin Resort! We have March Break activities planned all week long for your enjoyment.
Easter Brunch
Hop on over to the Algonquin Resort for Easter on Sunday, April 12th! Peter Cottontail will be up to no good, so stay the night and help find all the eggs on Sunday morning!
Mother's Day Brunch
Join us on Sunday, May 10th at the Algonquin Resort for our delicious Mother's Day Brunch Buffet! Our culinary team is preparing an assortment of brunch favourites and Mother's Day treats for you to indulge and enjoy!