Holidays at Algonquin Resort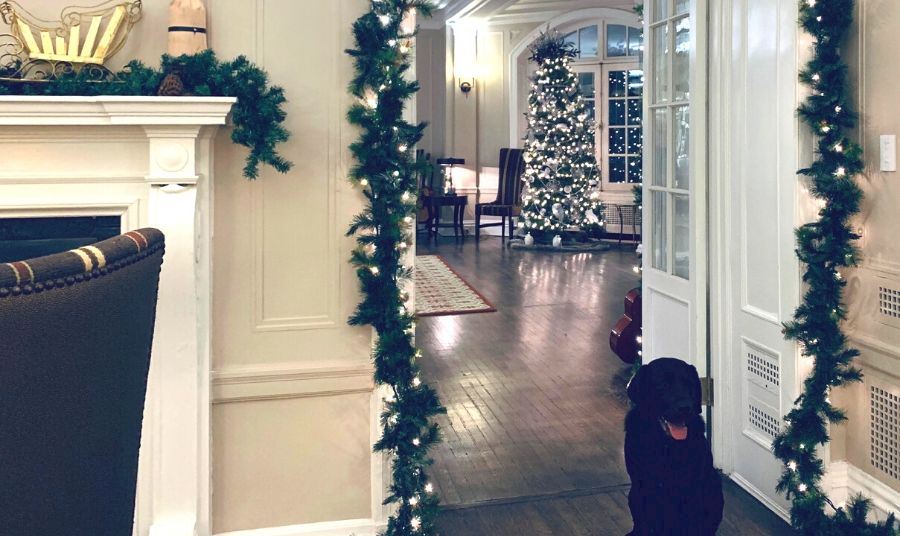 The holiday season has officially begun at the historic Algonquin Resort St. Andrews by-the-Sea Autograph Collection.
Our little elves have been busy decking the halls, hanging Christmas lights and selecting carols to ensure your time with us this season is filled with holiday spirit. We're serving up some seriously cozy Christmas vibes over here! Even Mr. Bentley is getting in on the cheer.
Now that we've got our spaces ready to celebrate there's only one thing missing...you and your loved ones! With events happening all season long there's sure to be something for you and your family to enjoy with us.
If it's an annual tradition at the Algonquin Resort or a brand new one you want to begin, we're thrilled you want to spend some of your holiday at our iconic property.
Start your holiday off with our unforgettable Holiday Inspired Sunday Brunch on Sunday, December 22nd from 11 am till 2 pm. If it's a party you're looking for then our New Year's Eve event is sure to spark your interest. And what would New Years Day be without our traditional New Years Day Brunch? Call or visit our events page to learn more!
Here at the Algonquin Resort we understand the importance of family and being together at this time of year. Our family looks forward to welcoming yours this holiday season!